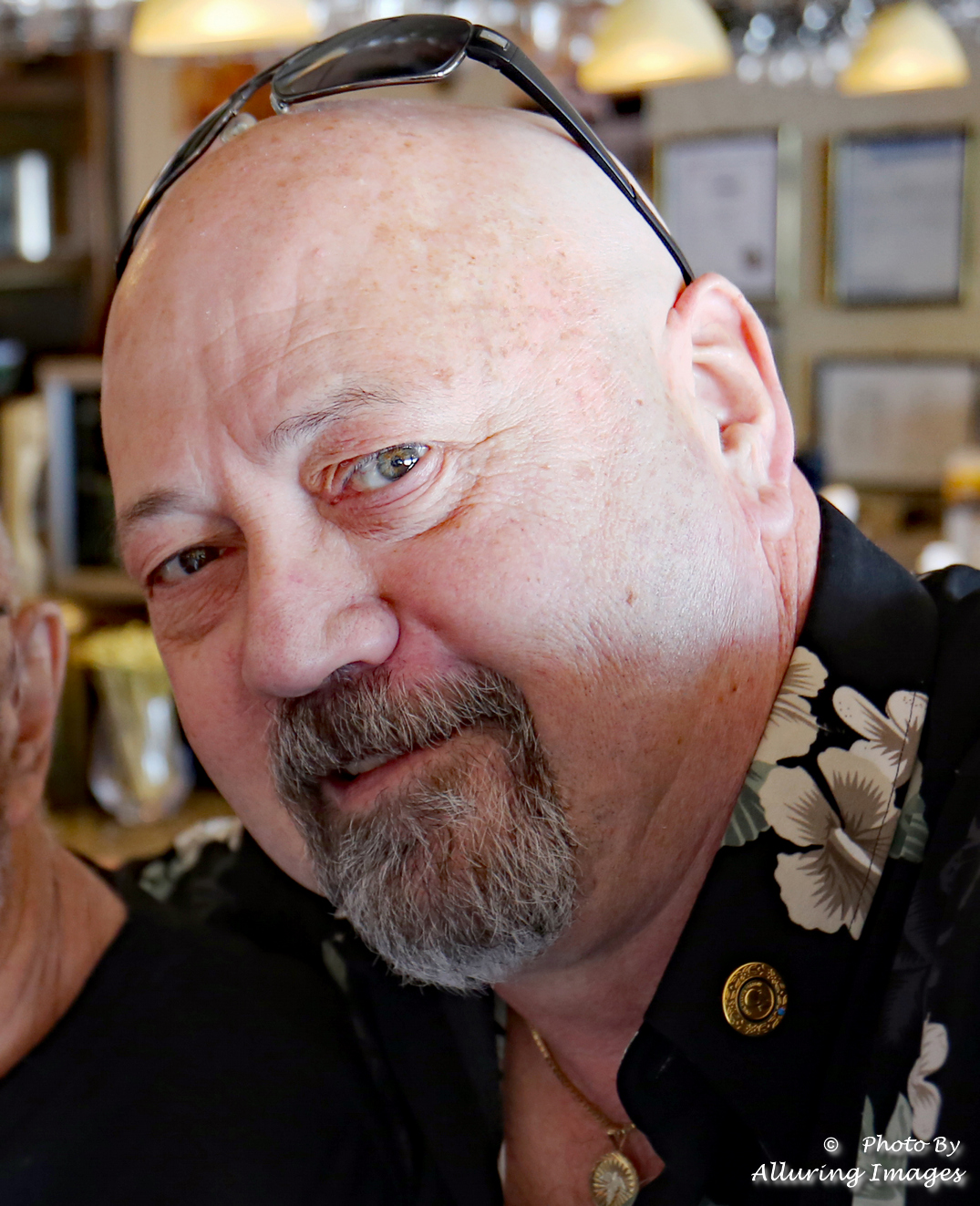 Who am I?
I'm a Mission resident since early 1990 and have always been passionate in the things happening around me. Read on to find out about the many various local community groups I have been involved with over the years.
I pay close attention to the events and processes that make up Mission's social and political life and always seek the truth in everything I do. I hope my observations, thoughts, beliefs, vision, values and compassion will resonate with you, and that you will in turn share yours with me.
I'm just an average guy that's worked hard to get where I am today. Nothing has been handed to me. No "Silver Spoon" here. I'm still trying to make ends meet and like most other folks, I find it's difficult and not getting any easier. I guess you could say, that I am just a "Common Man!"
The younger generations may say or think; "What does this "old guy" know about a younger person's issues?" First of all, I'm not that old, and let's not forget, I was younger once and raised my family here. However these younger people haven't experienced being a so called "old person" yet. ;-)
I embrace new thoughts, and processes. One must adapt to change. I read, or heard it someplace that; "Change is like a Locomotive, you can either stand in it's way, try to stop it and see where that gets you. Or can jump on and enjoy the ride!" I'd like to add to that; Better yet, be the Engineer and Help Guide it!" Help Elect me to be one of the Engineers of Change!

I'm not one to be in the forefront of things. I prefer to spend my time and resources in the background analyzing, studying, researching and gathering information then make my decisions accordingly. I don't waste time and energy getting bogged down in needless back and forth conversations. I find a lot of so called Social Media conversations turn into name calling and vile comments. I have no patience for these types of "Discussions!"
Always one to be responsible for my actions and face life, people and community with dignity, compassion, courtesy and respect.
---
Why Run for Council Now?
Well, I've been helping Mission for over 20 years with my various community involvement and obviously #ILoveMissionBC. Now that I'm semi-retired, I have the time to devote to being a Mission Councillor. Make no mistake, a Mission Councillor requires a Full Time Commitment! I would now like to move to that next level and continue to serve my community as a Mission Councillor. To provide good leadership, to plan and build for the future. With my past community service, business experience and extensive skill-sets, I have a valuable contribution to make, ideas to be shared and a deep love for Mission that won't subside. I have the commitment to do the right thing for Mission and sometimes make decisions that benefit the community as a whole but don't benefit me personally. My popularity and personal time will no doubt be sacrificed on occasion, but this is a small price to pay for the betterment of the community. We NEED to insure a better future for our children, grandchildren, and all our future generations.
---
What can you expect from me as a Councillor?
---
Committees, Commissions, and Boards
As a Past Chair and current Committee Member of the City of Mission Parks and Recreation Advisory Committee since it's inception in 2015, I highly recommend those of you with an interest to find one and become involved. There are currently ten of them and can be found here.
Council rely on these consultations from the community when making decisions, and I can assure you I will listen to them and act accordingly.
---
To sum things up;
"Please help me to help you, the citizens of Mission by putting a check beside Hockridge, Paul on your ballot for one of your 6 votes for Council on October 15th, 2022. For more information "Google Me," I'm always easy to find with nothing to hide. Elect Paul Hockridge!

~ Paul ~
---
Biography of Paul Hockridge
A Mission Councillor is, in my opinion, an Employee of the citizens of Mission and in asking for one of your votes, I should provide as much information as possible about me. Therefore. below is pertinent information on my business, personal and community involvement to give you an idea of what type of person I am and the experience I bring to the table.

Business Background
I was born in Hamilton Ontario in the 50's & raised in Burlington Ontario. Completed 4 year technical course at Aldershot High School, then attended Sheridan College in Oakville Ontario, completing the Heavy Equipment Operators / Crane Signalman course. Worked as a Scraper operator until the fall of 1975 at which time I was laid off for the winter.

In January 1976 I started my career in the Office Automation industry as a Typewriter repair technician. Remember those? Eventually moving into the copier repair industry.

The family & I moved to BC in the late fall of 1989 then to Mission in early 1990. I then bounced around as a "Copier Tech" for several small companies until offered a position as Service Manager for Reid Office products where I remained for seven years. Eventually Reid was purchased by Ikon Office Solutions, where I remained until the "Changeover" was complete in the winter of 1997. At that time Ikon made it clear that I was no longer required and a "Severance Package" was offered and accepted.

So, I approached Employment Insurance & suggested they train me in "Network Engineering" as this is the way that the industry was moving, where everything in the office will be "Connected". They agreed, and I soon started my Certified Novell Engineer Course at the Mission Community Skills Centre.

In March of 1997 I started my own little computer / network support company here in Mission, first as a "Storefront" then moving to a "Home Based" business as our main focus was on business networks. Aplus IT Solutions is still operated from home today and continues to thrive.

Started a local Photography business called Alluring Images BC in Mission BC.
I am also currently contracted at the Mission Community Skills Centre as their IT Administrator.
---
Personal Background and Community Involvement

I have 2 grown daughters, both graduates of the Mission School System, and two grandsons. Sadly, none of them live here, like many others, they had no choice but to move away as they couldn't see a future here.
I am very "Community Minded" and passionate about Mission and the following is just a sampling of organisations that I have been involved in;
---